Genesis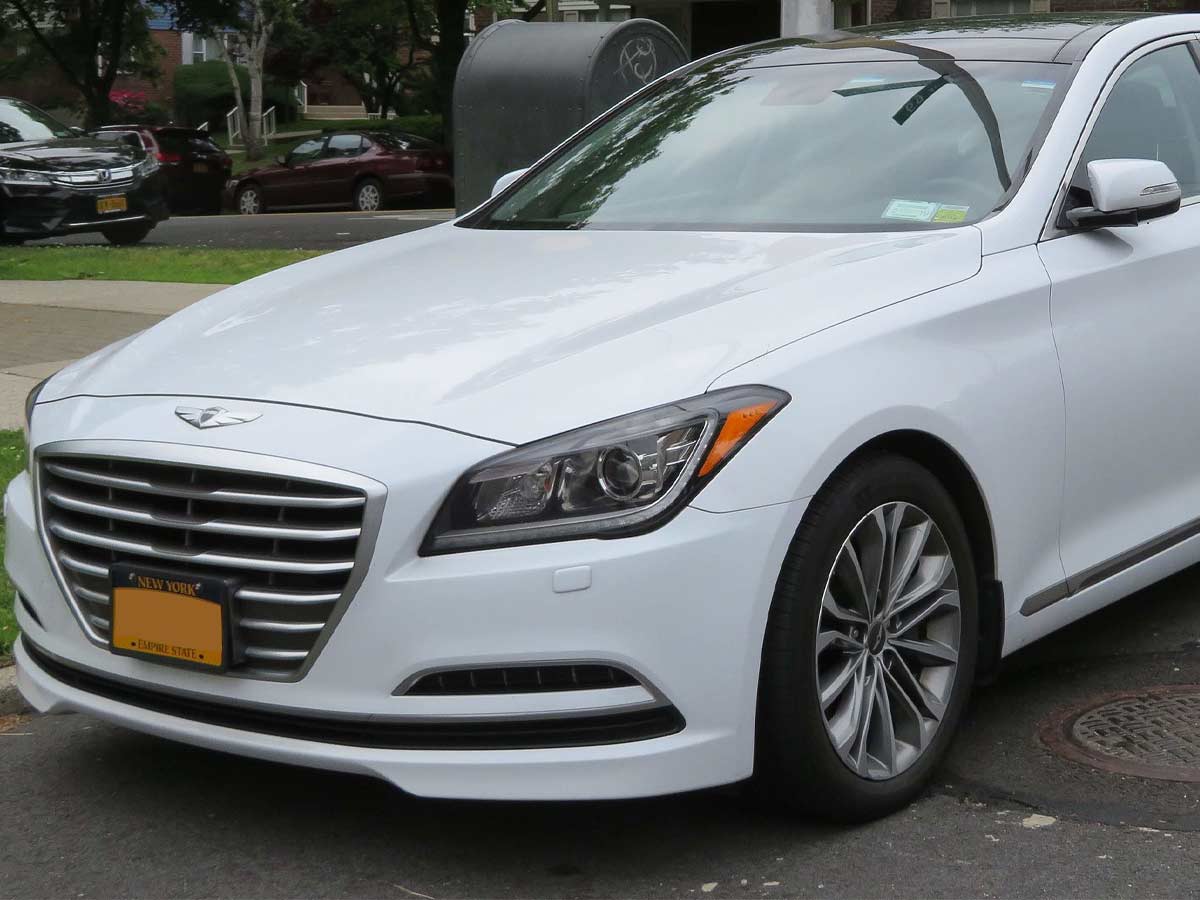 The Hyundai Genesis, now just the Genesis, is a luxury vehicle in every sense except for the ridiculously high price tag that comes with most luxury models. While vehicles like the Genesis G80 are among the top-ranking cars on the market, what's not so impressive about them is their resale ability.
The Genesis fails to hold onto much of its initial value over time. After the first year of purchase, the value of a Genesis drops as much as $16,000. To put that into perspective, a new Genesis G80 has a starting cost of $48,250, making that a pretty significant loss in value.
Kevauto, CC BY-SA 4.0 via Wikimedia Commons
Nissan Rogue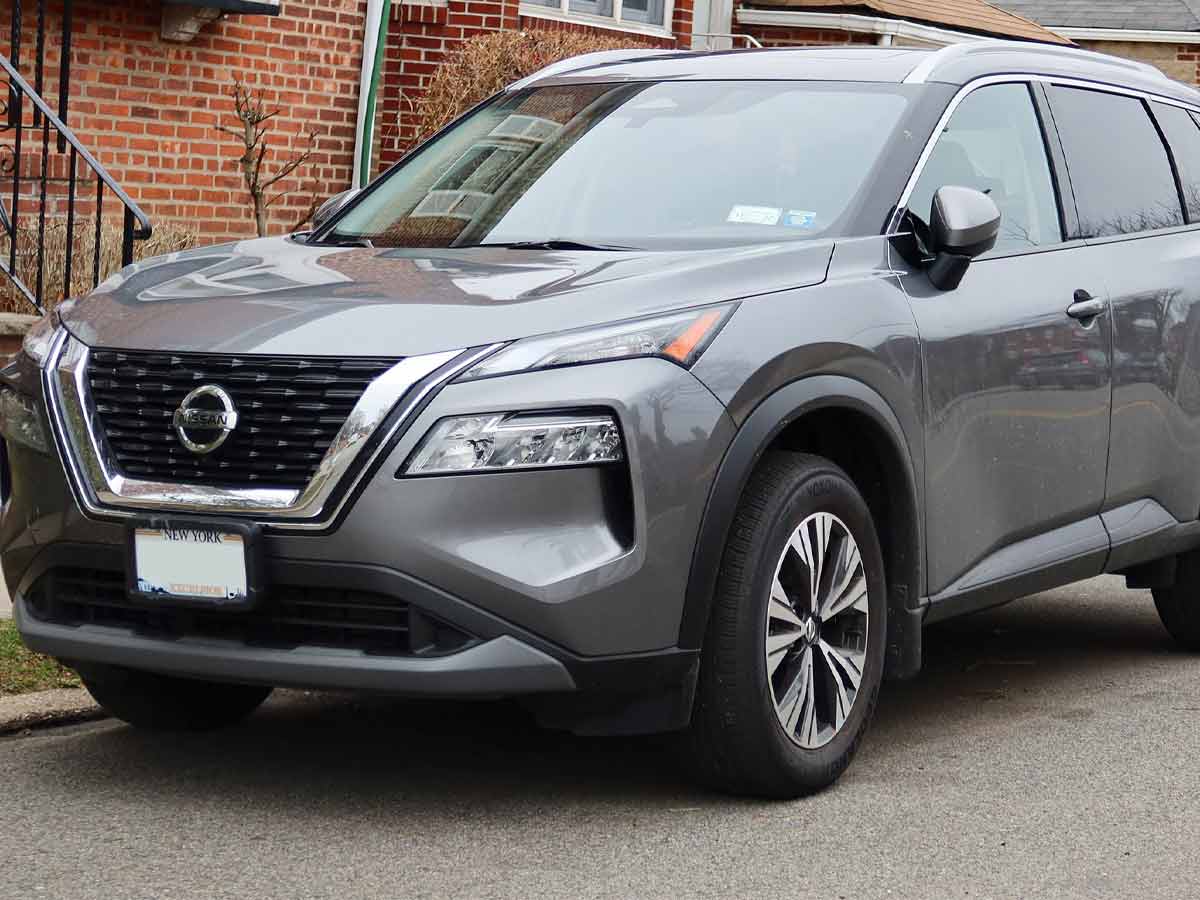 The Nissan Rogue is one of the most popular crossovers on the market. The newest model has an affordable price tag starting at $26,700. It comes loaded with features like an 8-inch touchscreen infotainment system, four-speaker audio, smartphone integration features, a rearview camera and a ton of autonomous safety features.
While the Nissan Rogue offers you great value for your money, you are going to have trouble retaining that value over time. The Nissan Rogue has a 28% depreciation after a total of five years. So don't buy this one if you plan on trading it in that soon.
Kevauto, CC BY-SA 4.0 via Wikimedia Commons
Ford Mustang
The Ford Mustang, in its sixth generation, is just a total waste of money. While the car has certainly remained a classic over the years, people looking to buy a modern Mustang want to buy something a little newer. The Mustang GT, for instance, has a depreciation rate of up to 47.2 percent after just three years.
The good news is that after the initial 5 years of depreciation, they do a decent job holding up their value after that time. Still, it's quite a loss if you buy your Mustang brand-spanking-new. Another important thing to note is that they perform well over time, so you may not even want to part with them to begin with.
Ank Kumar, CC BY-SA 4.0 via Wikimedia Commons
Nissan Leaf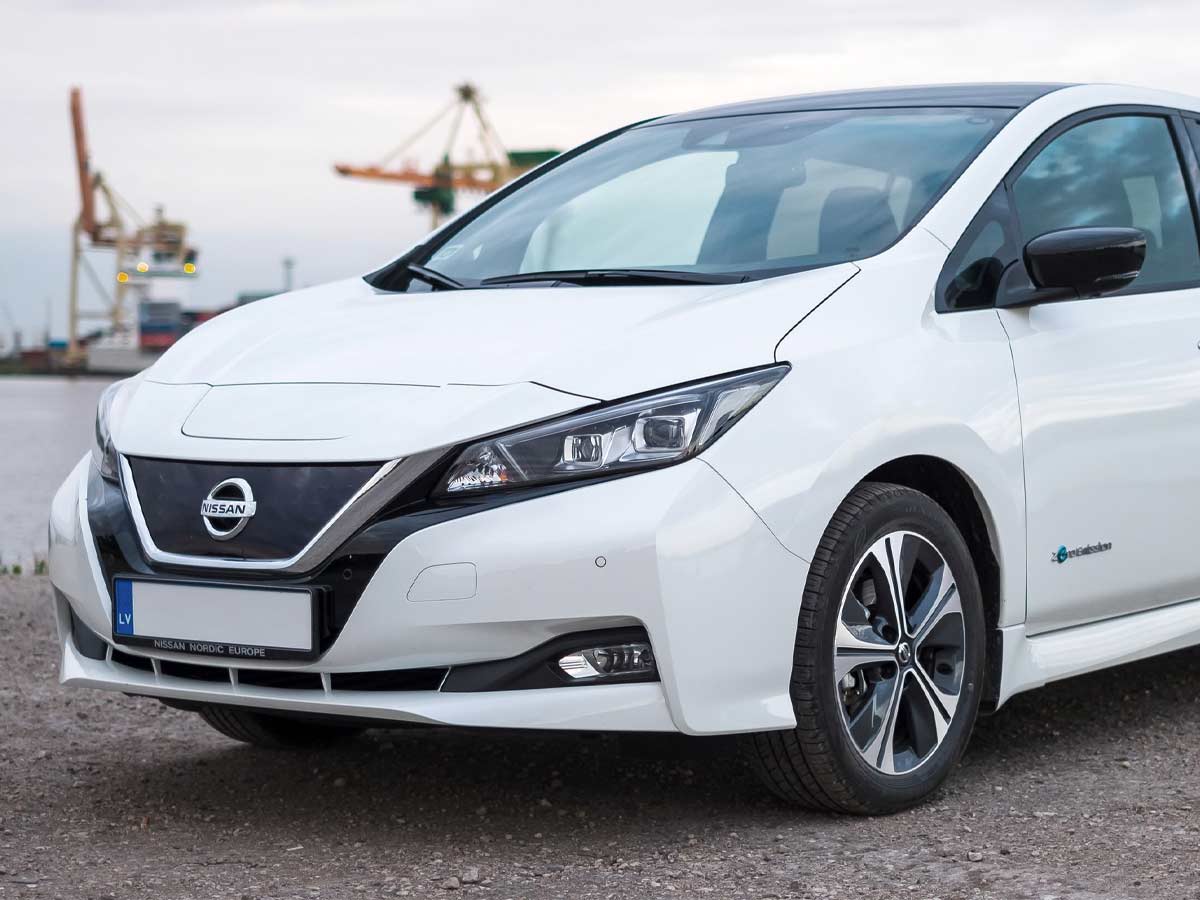 The Nissan Leaf is one of the most popular electric cars on the market. And with the push for electric cars only on the market, you may feel inclined to buy one. The leaf offers outstanding performance offering a 147-horsepower powertrain and up to 212 miles of range on a full charge, depending on which model you buy.
As an incentive to purchase the Leaf and vehicles like it, the government offers a tax credit — but even that is not enough to make up for the investment loss. Before you get it into your garage, you are looking at an $8,000 loss in terms of value. And year by year, you'll continue to see a loss.
Karlis Dambrans from Latvia, CC BY 2.0 via Wikimedia Commons
GMC Yukon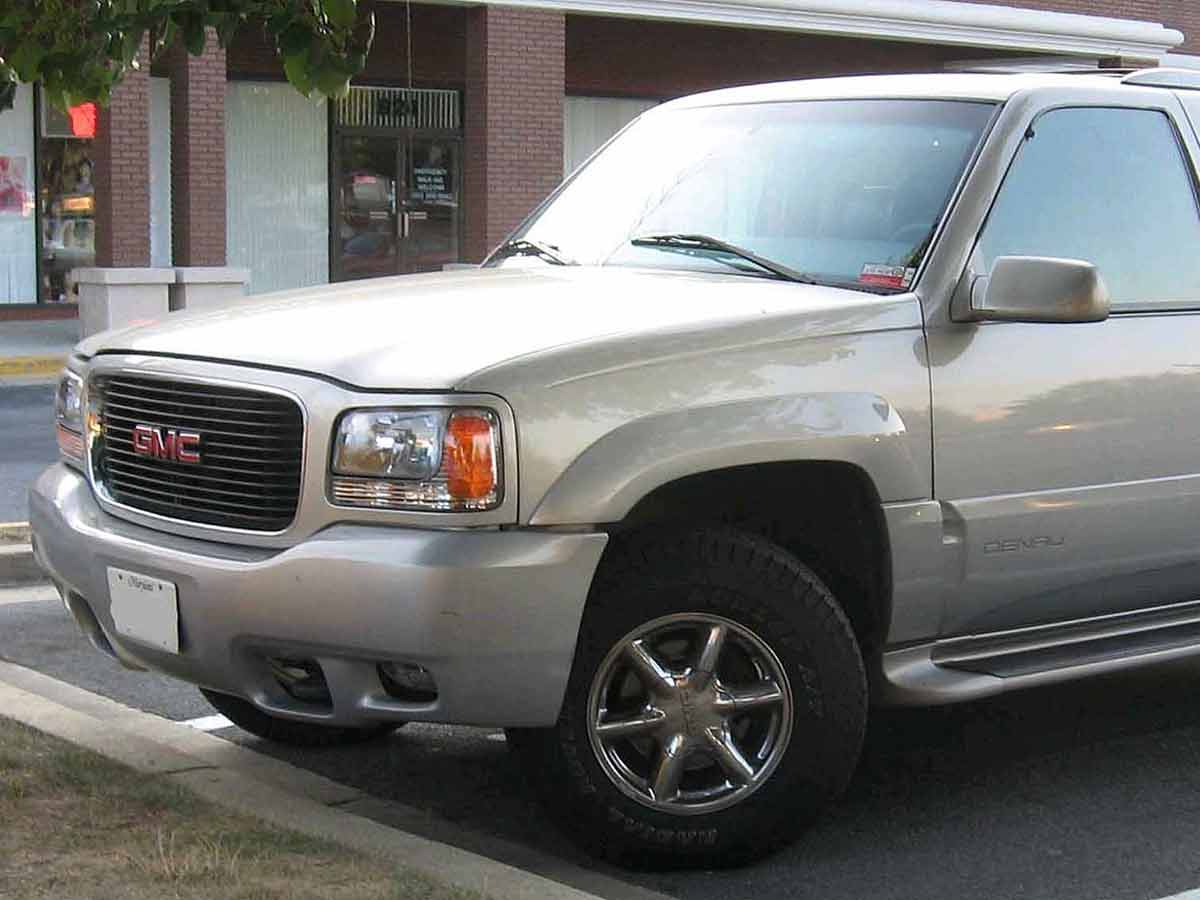 The GMC Yukon is a lovely high-end SUV. It's loaded with features like an infotainment system, digital gauge cluster, tri-zone climate control and plenty of safety features. The downside is that it's enormous and goes through gas like your grandma goes through a box of fig newtons.
The sticker price for a GMC Yukon is about $50K as it is. And that's a lot to pay for a car that you'll be spending a ton to fill up on gas as it gets about 15 mpg. Others are certainly deterred from buying it, particularly with high gas prices, so its resale value will only worsen. Currently, it depreciates about 33% after the first year.
IFCAR, Public domain, via Wikimedia Commons
Volkswagen Beetle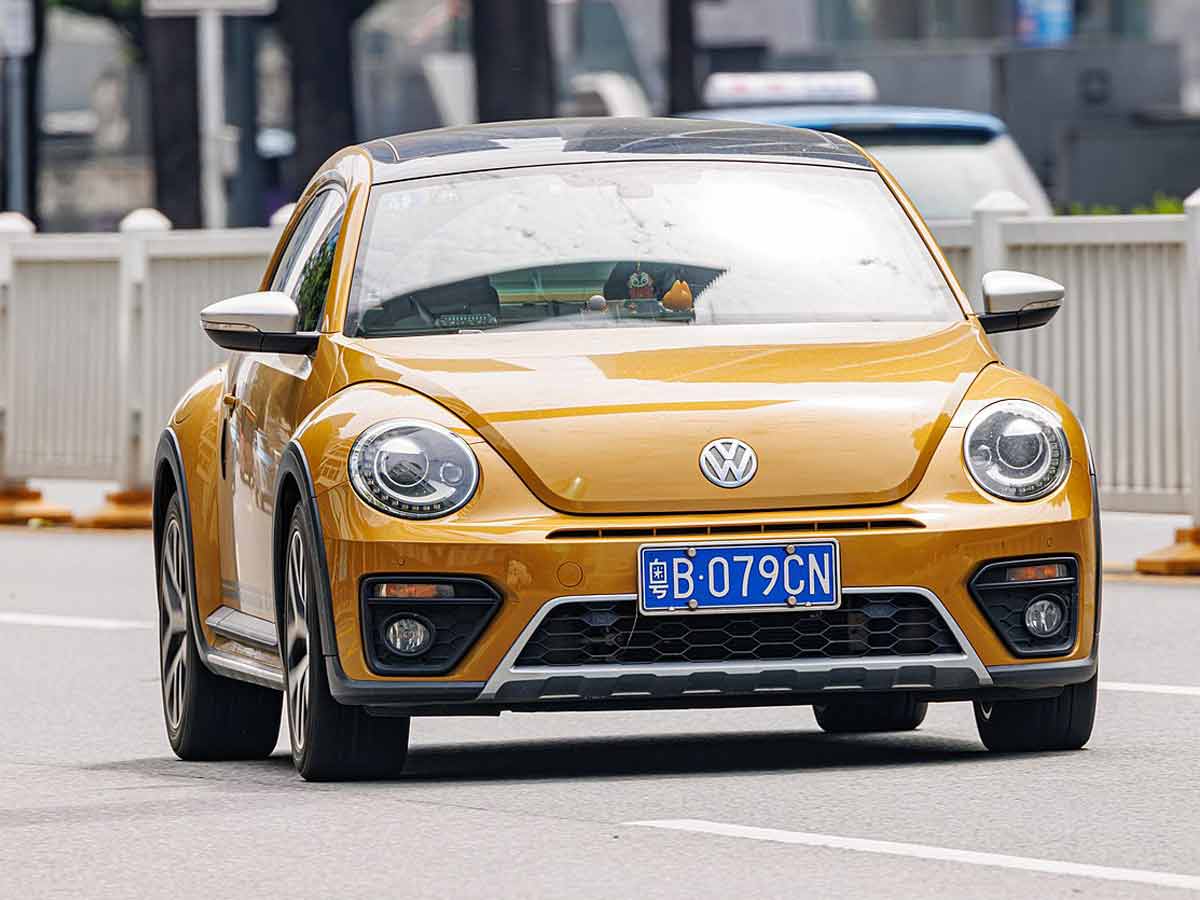 The Volkswagen Beetle had been going strong in terms of selling new models and over the years, so there have been so many iterations of it in different styles and colors that there is no longer anything special about it. So, if you have any plans to sell your Beetle, don't expect to get much back for it.
A new 2019 Beetles started at around $23K but after the first year of purchase the value depreciated by 37 percent and that value is only getting lower from there. But since this car has been discontinued, you may have a decent chance selling it for more to a desperate buyer.
Dinkun Chen, CC BY-SA 4.0 via Wikimedia Commons
Lexus ES
Lexus is a brand known for style, luxury and superb performance. But it seems, in terms of consumer interest, the Lexus loses it luster sooner rather than later. As exciting as it may be to own a brand new Lexus, the car won't hold up its value over time, in particular, the Lexus ES.
The Lexus ES is one of the newer models in the Lexus family, which starts at around $45K. After this initial purchase, the value of the Lexus ES drops by around $9K every year after. You are better off buying a more affordable model that will retain much more of its value.
Benespit, CC BY-SA 4.0 via Wikimedia Commons
Kia Optima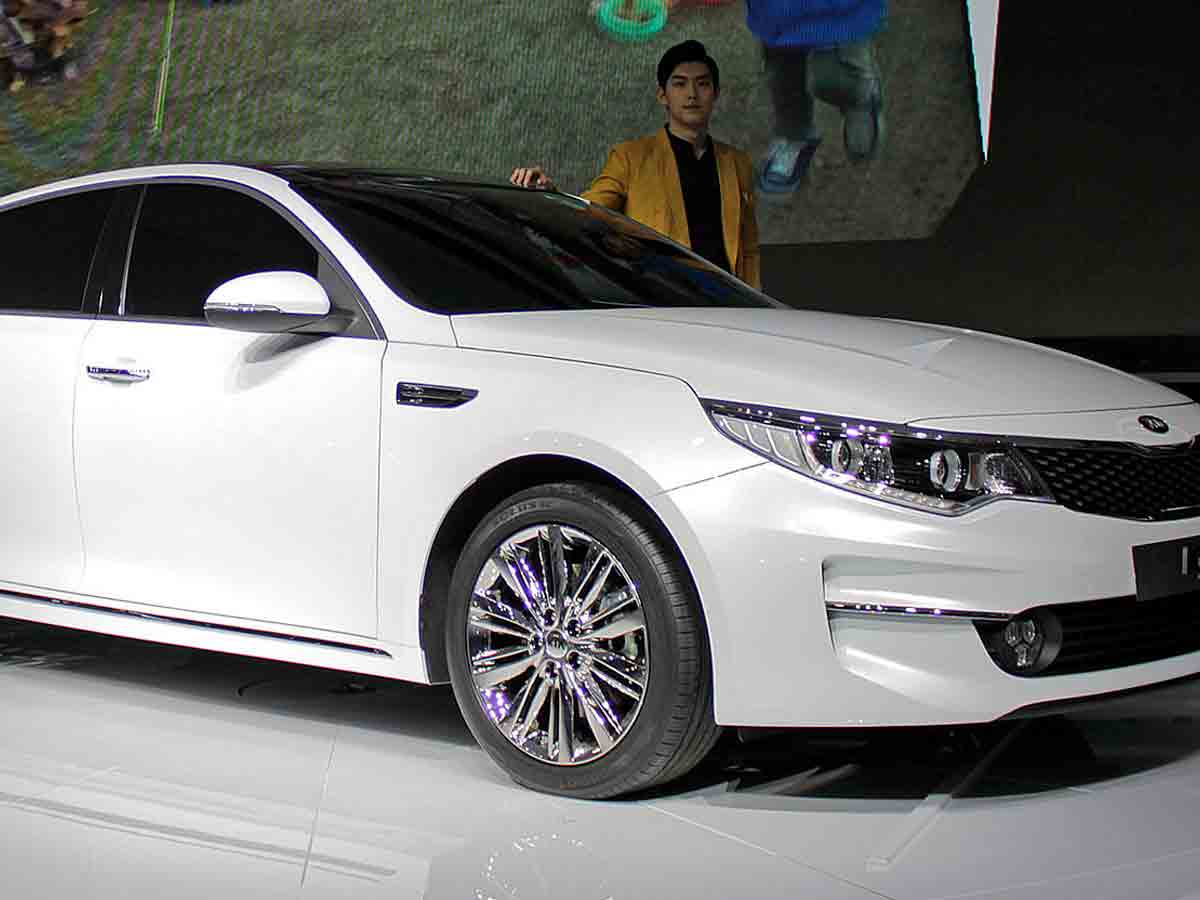 The Kia Optima is a discontinued model that had an unfortunate fuel economy and a weak engine. Buyers who made the mistake of buying this model in 2020 and before then are now suffering for their mistake in more ways than one. If you are thinking about selling, don't expect to get a lot for it.
The Kia Optima sold for around $30,000 when it was fully equipped. After the first year of purchase, the value would depreciate by 37 percent. Hopefully, owners are saving enough at the pump with this model that they can make up for the loss in value but I wouldn't hold your breath.  
Minseong Kim, CC BY-SA 4.0 via Wikimedia Commons
Audi A8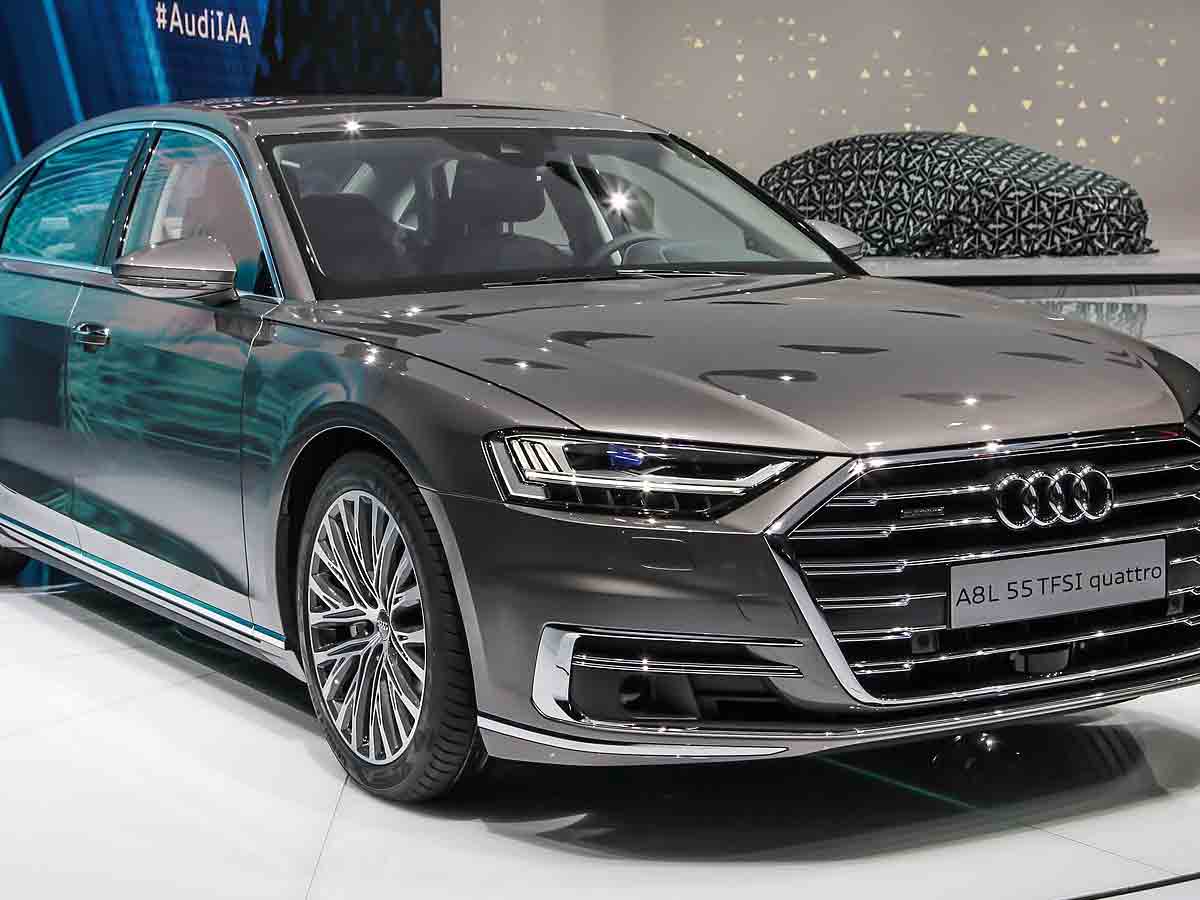 The Audi A8 is a luxury vehicle with powerful performance and a ton of features to be excited about. It's a great full-size car for families and you'll feel great driving it. What's not as thrilling for people is buying a used model. Initially around $86K, you'll start seeing a serious loss in value over time.
The Audi A8 loses its value over the first five years by about half. That being said, it's probably more worth your money to buy a used Audi with more miles on it. It will run almost as well and you'll save a lot more money, so you don't need to worry about how much you'll get reselling it.
Alexander Migl, CC BY-SA 4.0 via Wikimedia Commons
Hyundai Sonata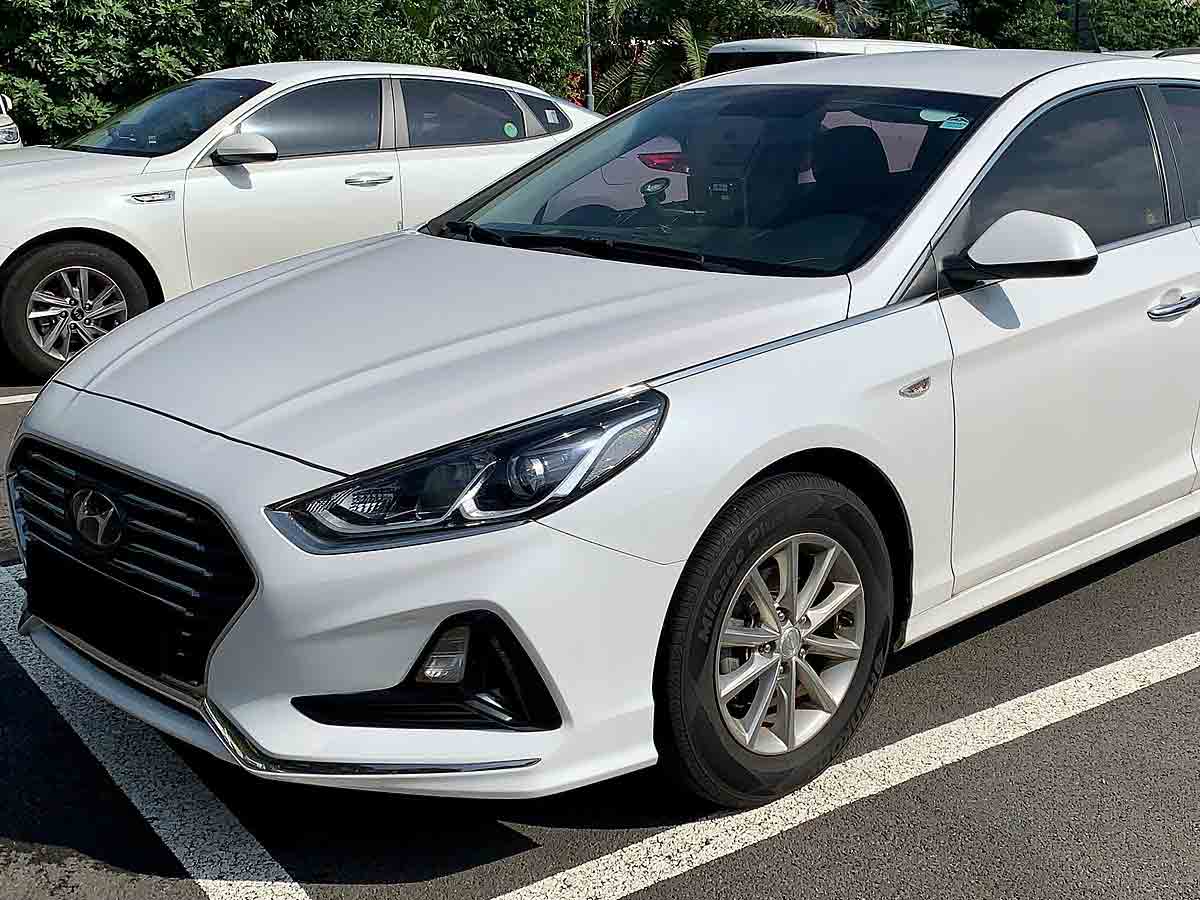 The Hyundai Sonata is a reliable, sleek and fun ride for yourself or your family. The Hyundai Sonata offers one of the longest warranties on the market with a five-year basic warranty and a 10-year warranty on the powertrain – up to 100,000 miles. On top of this, it offers a base price around $30K.
However, because these are so reliable, most people are hanging onto theirs and older models are getting sold for about half the price. But once they are that old, they won't run that well for that much longer. If you are going to purchase a used Sonata, be sure to get one that is no more than five years old.
Benespit, CC BY-SA 4.0 via Wikimedia Commons
Dodge Charger
This performance car from Dodge offers a killer powertrain that makes it incredibly fun to drive, but after some time, the cost of maintenance can really put a damper on your wallet. In most cases, you can get the Charger for around $30K but over time, you can end up paying a lot more.
And despite all of the maintenance costs, you won't make the Charger worth much more by replacing anything. Within just the first few years of purchase, you'll see a 45 percent depreciation in value. As fun as it might be to get behind the wheel of a Charger, you'll probably want to consider something not as high maintenance.
Real Liquidstone, CC BY-SA 4.0 via Wikimedia Commons
Chevrolet Camaro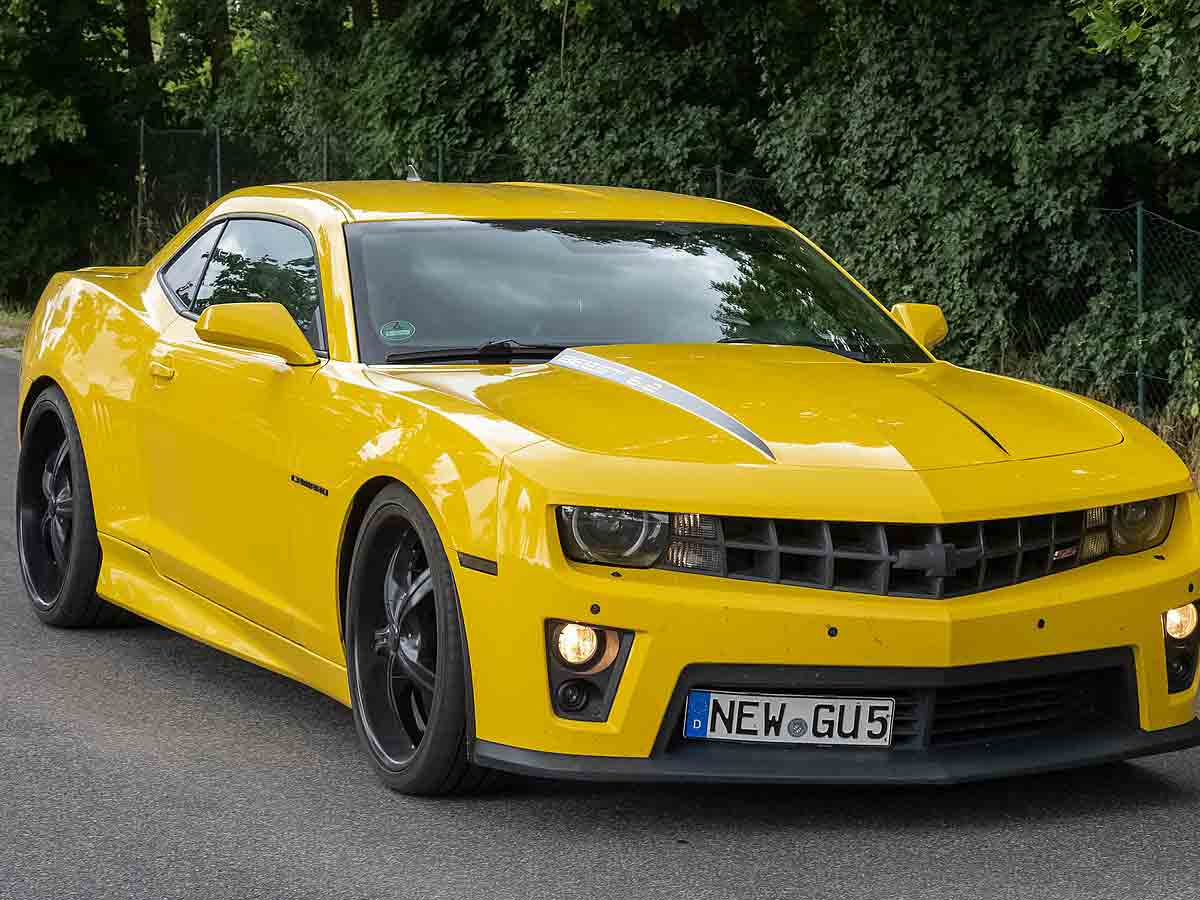 The Chevrolet Camaro is a classic American sports car that drivers have desired for over 50 years. But as exciting as these cars can be, the All-American muscle car won't hold up its value well at all. Initial worth around $25K, the Camaro's value will drop by 39 percent after the first year.
Another issue you'll find with this vehicle is that it has high maintenance and repair costs to worry about. So, if you want to keep up the vehicle's performance, be prepared to invest more money into a car that simply won't be worth it.  But hey, at least you'll still look young and hip as the kids say. Do they still say that?
Reinhold Möller, CC BY-SA 4.0 via Wikimedia Commons
Jeep Grand Cherokee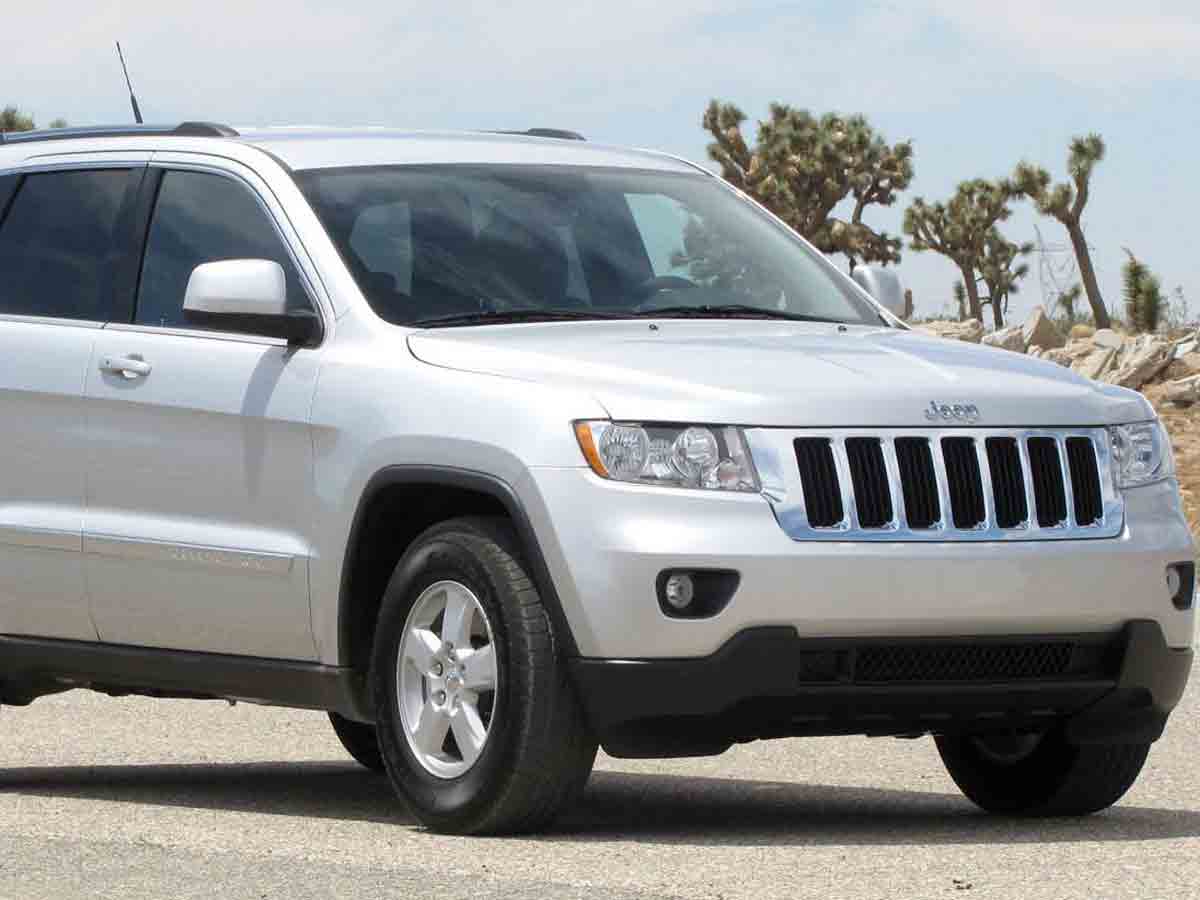 The Jeep Grand Cherokee is one of the automaker's most popular SUVs. It's both powerful and reliable but with today's gas prices, its lack of fuel efficiency is not a strong selling point. Reselling a Grand Cherokee won't be easy without a huge markdown in price.
The vehicle has a starting price of $40K that can decrease rapidly over time. After the first few years of purchase, the Grand Cherokee loses about half its value. And to make matters worse, gas prices aren't getting any better and a current Grand Cherokee equipped with a V8 engine gets around 14 mpg in the city and 22 mpg on the highway.
U.S. National Highway Traffic Safety Administration, Public domain, via Wikimedia Commons
Volkswagen Passat
The Volkswagen Passat is a fun and affordable car for families and there's not too much wrong with it per se. However, the Volkswagen name has been tarnished a bit since news broke out of the company's emission test cheating scandal. Most drivers just don't want to take the risk that their car won't pass the test.
A brand-new Passat will generally cost you around $25K. An older, used Passat will cost you around $15K. That's a pretty significant loss but it is better than it was about five years ago when the scandal was quite new. With time, Volkswagen might get its reputation back and the scandal will be a thing far out of people's minds.
JamesYoung8167, CC BY-SA 4.0 via Wikimedia Commons
BMW 3-Series
The BMW 3-Series is just about the most affordable BMW your money can buy. But even then, the 3-Series comes in at around $40K when bought new. However, this car is so popular that reselling it can be extremely difficult, given the number of 3-Series models out on the road.
If you have any intention of selling this model, you may want to look elsewhere. The 3-Series loses about half its value in the first few years. On top of that, BMWs have high repair costs due to their premium parts. Ultimately, owning one won't be worth it, no matter how cool you'll look behind the wheel.
Vauxford, CC BY-SA 4.0 via Wikimedia Commons